The Robert Marvin Cole Sr. Family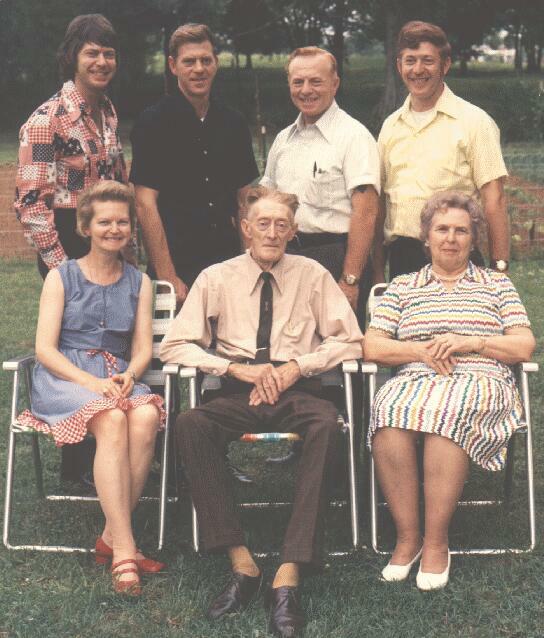 Photo taken in 1974
Front seated:
Lee (Cole/Freeman) Spence 1931-1997
Robert (Bob) Marvin Cole Sr. 1900-1979
Mary Irene (Hill) Cole 1906-1989
Back standing:
Thomas Ray Cole 1941-Living
J.H. (Jakie) Cole 1935-Living
Robert Marvin Cole Jr. 1927-1999
Aubrey Glenn Cole 1928-Living

Trivia: Bob, Robert, Aubrey, and J.H. were all redheads.
Between them they had three grandkids that were redheads:
Steve Cole, Nathan Freeman, & Brian Freeman.
Select

to return.