The Freeman Boys
Children of Eva Estelle Day Freeman and Wallace Hall Freeman
Eva Estelle Day, was born July 13th, 1909, in Cullman County, Alabama. She was the daughter of Zuma Drucilla Smith and Oliver Washington Day. She married first Wallace Hall Freeman in 1928 at Tarrant County, Texas. She married second Alton Turner after 1929. She married third Oscar Carl Warmuth after 1940. She died September 24th, 1979, in Witchita Falls, Texas. She is interred in Bluebonnet Hills Cemetery off Old Grapevine Highway, in Tarrant County, Texas.
Wallace Hall Freeman, was born December 9th, 1907 in Bluff Dale, Erath County, Texas. He was the son of Katherine Hall and Olin Knight Freeman. He married first Eva Estelle Day in 1928 at Tarrant County, Texas. He married second an unknown Native American Indian woman after 1936. He married third Vera Belle Hines on November 12th, 1948. He died September 24th, 1973, in Arlington, Tarrant County, Texas. He is interred at Emerald Hills Memorial Park, Kennedale Texas.
Eva and Wallace had three sons:
Stanley Eugene Freeman, was born September 28, 1929, in Fort Worth, Tarrant County, Texas. It is believed that he married twice. First to Margaret O'Conner before 1953. Second to May Delle (Murray) Courtney on May 1, 1961 in Tarrant County, Texas. Stanley died on May 28, 1990 in McLean, Gray County, Texas. His body was donated to medical research and a marker will soon be placed at his Mother's grave site.
Kenneth Allen Freeman, was born in 1931 (Private), in Fort Worth, Tarrant County, Texas. Ken and his wife Susie (of 36 years) are retired and now live in Florida. Ken was married first to Dora Leopal Cole on July 1, 1950 in Murfreesboro, Rutherford County, Tennessee. He married second Carolyn Elizabeth Collins on August 6, 1957, in Tarrant County, Texas. He married third Barbara Dean Bliss on December 1, 1959. He married fourth to Carolyn Sue Bilbrey on April 17th, 1964, in Florida.
Danny Jack Freeman, was born October 9, 1938, in Fort Worth, Tarrant County, Texas. Danny was a Russian Translator in the USAF. He later was a proof-reader for a book publisher in NY. Danny never married. Danny died in 1963 of cancer at the age of 23 in New York, and his ashes rest at Bluebonnet Hills Cemetery at his Mother's and Step-father's grave site.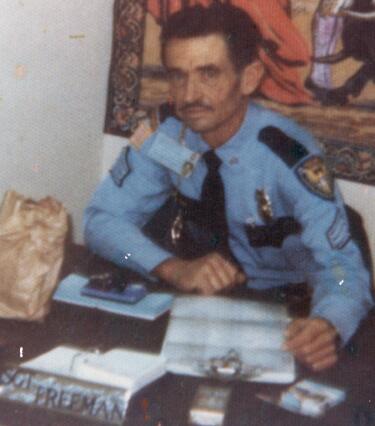 Stanley Eugene Freeman (1929-1990)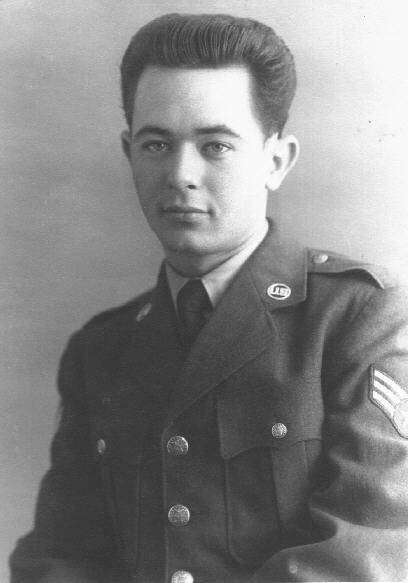 Kenneth Allen Freeman
(photo taken in Japan 1952)

Kenneth Allen Freeman (1931-living)
(photo taken in May 2000)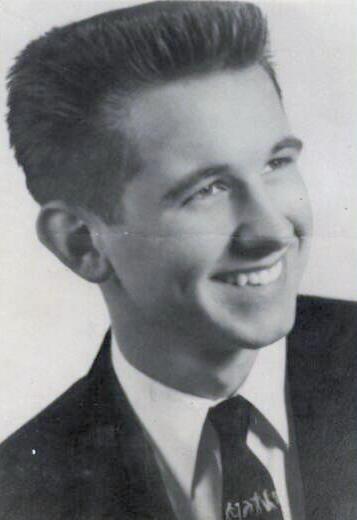 Danny Jack Freeman 1938-1963
(photo taken in about 1956)