Karl Warmuth was born May 1, 1851 in Germany. He married Anna Rabenaldt, born March 30, 1859 in Mennichfield of Weimar, Germany, on December 27, 1879 in Germany.

Karl and Anna Warmuth had ten children, three of which died in Germany before they immigrated from Austria to the United States of America aboard the ship "Coland" into Ellis Island in 1893.

Of their other children, Richard, Fritz, Paul, and Meta were born in Germany between 1881 and 1892. Children Ella, Otto, and Martha all were born in or near Yorktown, Dewitt County, Texas, between 1895 and 1902.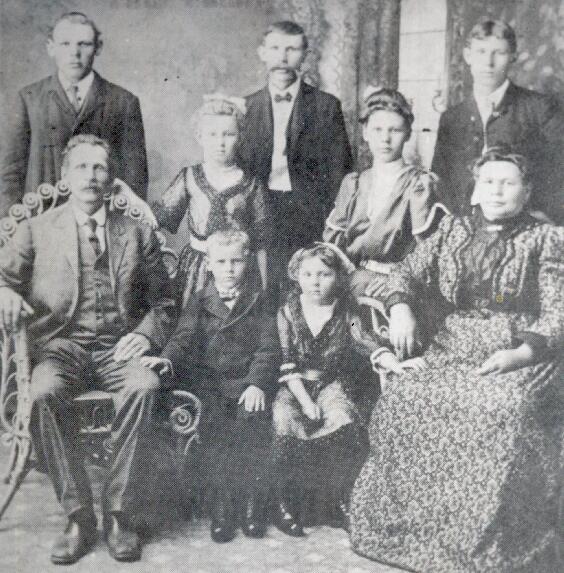 The Karl Warmuth Family (photo abt. 1908)
Front: Karl, Otto, Martha, Anna (Rabenaldt)
Second: Ella and Meta
Back: Fritz, Richard, and Paul
---
Fritz Warmuth was born on February 4, 1884 in Vogstedt, Germany. He married Frieda Emma Thieme born on January 9, 1896 in Arneckeville, Texas, on October 16, 1914 in Yorktown, Dewitt County, Texas.
Fritz and Frieda Warmuth had a farm in Davie, Texas. They had one son, Oscar Otto Carl Wilhelm Warmuth. Fritz and Frieda divorced in about 1950. Fritz remarried in about 1956 to Betty Goodrich.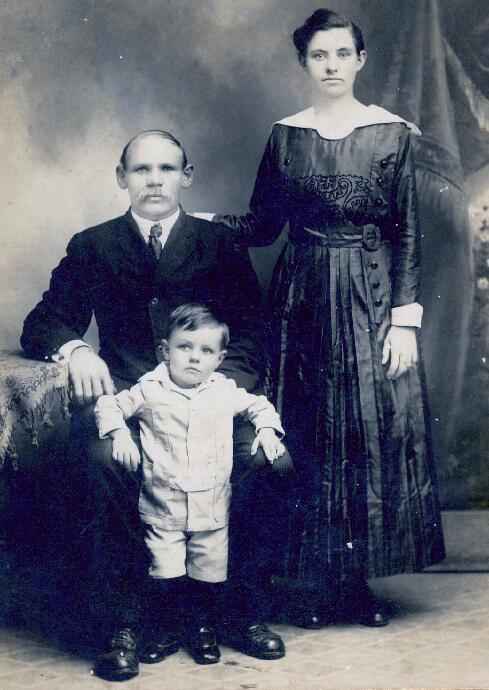 The Fritz Warmuth Family (photo abt. 1920)
Fritz, Frieda, and Oscar
---
Oscar Warmuth was born on February 11, 1916 in Yorktown, Dewitt County, Texas. He married my paternal grandmother Eva Estelle Day born July 13, 1909 in Cullman County, Alabama, on October 9, 1943 in Fort Worth, Tarrant County, Texas. This was Oscar's second marriage and Eva's third.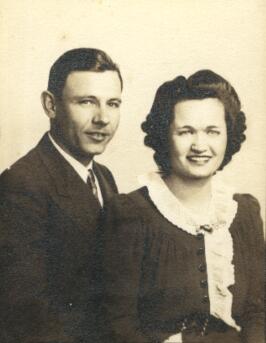 Oscar and Eva (Day) Warmuth
(photo abt. 1943)
Oscar raised my father Kenneth Allen Freeman from the time Ken was 12 until he left home. Oscar worked for Lennix Air Conditioning Company. Oscar and Eva lived in the Arlington and Fort Worth, Texas area until their retirements. Oscar was an avid fisherman and loved the lakes. He build a lake home (literally, by himself with Eva's assistance) in Grandbury, Hood County, Texas and lived there after he and Eva retired until they died.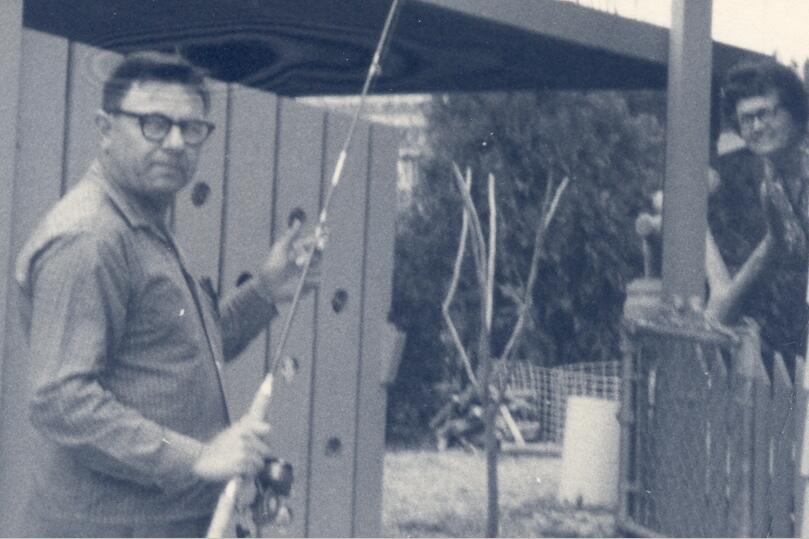 Oscar and Eva Warmuth in about 1967
During WWII Oscar and Eva lost track of each other and neither of them were able to contact each other by mail. A local Fort Worth paper got wind of it when they found that Oscar had been wounded. They located Eva and she immediately contacted Oscar by Cablegram. For more on that story please CLICK HERE.
Eva died in 1979 and Oscar died the following year. Oscar was my step-grandfather.
---
The Descendants of Karl Warmuth and Anna Rabenaldt
5 Generations, 120 People
Genealogy Descendants Report in Acrobat Reader Format
Karl Warmuth Descendant Tree in Acrobat Reader Format



Get your FREE Adobe (Acrobat) Reader 6.0
---