Wesley Newell Freeman
Julia E. Freeman, and Mary L. Freeman
Grave Sites

Wesley's and Mary's are located at: Rock Church Cemetery in Hood County,
just East of Bluff Dale, Erath County, Texas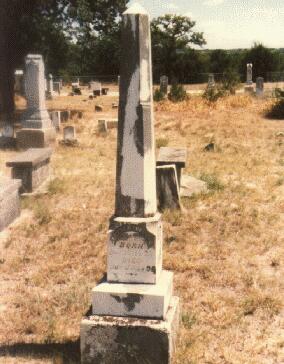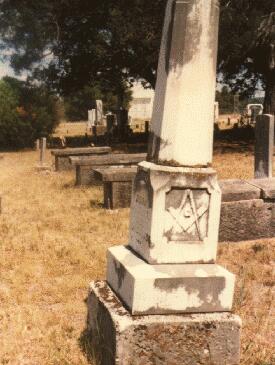 The left photo is the west side of a six foot obelisk that replaced his original tombstone.
It reads: Capt W N Freeman, Born Dec12, 1832, Died Jan 26, 1891.
The right photo is the south side which has a Masonic Symbol.

The north side (not shown) reads:
"A precious one from us is gone,
A voice we loved is stilled,
A place is vacant in our home,
That shall never be filled."

Original Tombstone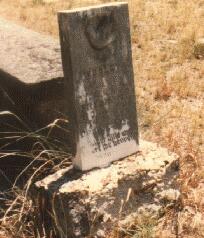 The above tombstone was originally placed at his grave after his death.
The Masonic Lodge and the family later erected the 6 foot obelisk to supplement this one.
The original tombstone is now at the foot of his grave.
He is buried next to his first wife, Mary Lucinda Welch (Freeman)
Born May 12, 1834 NC, Died May 12, 1834 Bluff Dale, TX.
Julia Emma Gordon (Freeman)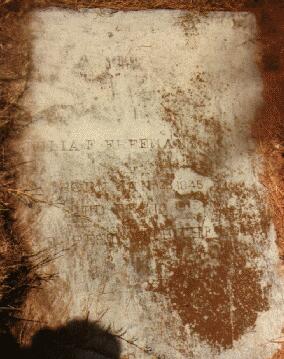 Wesley's second wife, Julia is buried at Wesley Chapel Cemetery, located about a mile or
so northwest of Bluff Dale, Erath County, Texas. Her grave (above) is marked with a
flat slab of concrete about three feet wide and six feet long.
On it is inscribed:
"Julia E Freeman, Born Jan 28, 1845, Died Dec 10, 1915, Rest With The Lord"
Back
www.ifreeman.com