Table of Contents


Please Read or Sign
our Gu3stb00k
John T Carson
1916-2005
Thanksgiving Past
Past Thanksgiving Photos
2001, 2002, 2003, 2004
Hyman Names List
with the Hyman surname
Family Birthday List
additions corrections welcome
Family Trees *
(PDF 101kb small)
Family Report *
(PDF 56kb small)
JW Hyman Tree *
(PDF 17k small)
Hyman Fan Tree Pages
(PDF 1.7mb large)
Hyman Fan Tree Whole
(PDF 1.2mb large)
This site is a work in progress.
Any new information or
corrections are welcome!
Thank You!
The Hyman Story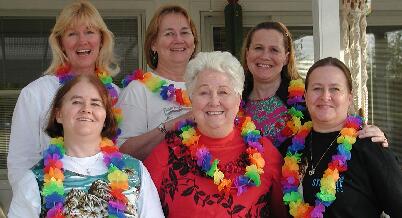 Back: Christine, Mary, Frances
Front: Paulette, Sarah, Felicia
Welcome to the Hyman family web site. This site is the informational home for the Hyman family. It contains information about ancestors, descendants, and relatives of our immigrant forefather Martinus Hajman AKA. Martin Hyman.
Martin was born in 1830 in Poznan (City), Poznan, Poland. His wife was Josepha Josie Kocemba, born in 1836 also in Poznan. Martin and Josie married in Smogulec, Poland. On April 9, 1867. They began their new lives in America as they arrived in New York City aboard the 'City of Antwerp'. Traveling with them were two infant sons, one of which was Mathew (Matt) Hajman. We assume the other one must have died young; his name remains unknown at this time.
The Hajman's quickly found their way to the Republic of Texas and settled in the Polish community of New Waverly, Walker County, Texas. There they went on to have eight more children between 1869 and 1883. Those children were: Andreas Andrew Hyman, Joseph Joe Hyman, Mary A Hyman, John Hyman, Anthony Hyman, Veronica Verna Hyman, Josepha Hyman, and Catherin Kate Hyman. Most of them grew to be adults. Most of the children married other Polish immigrants near New Waverly and started their families. Many are laid to rest there or at the Shepherd Hill Cemetery, Montgomery County, Texas.
Martin lived a good long life and raised a fine family with good work ethics. He died at age 90, in 1920 in New Waverly, Walker County, Texas and is buried in Shepherd Hill Cemetery, Montgomery County, Texas. It is not known how long Josie lived.
WELCOME!
You are visitor number:
1,000,000
since 07/09/2004
NOTE: This site has photographs and memories of many of those family members
and is the home of many current Hyman descendants.
The e-mail directory is kept as current as possible.
*Some information not provided to protect and respect the privacy of family members.

?012 ifreeman.com
Last updated Friday Sep 3rd, 2010